Fischer Meats
Product list
Serving Seattle, the Eastside (Bellevue, Redmond, Renton, Kent), Snoqualmie Valley & North Bend.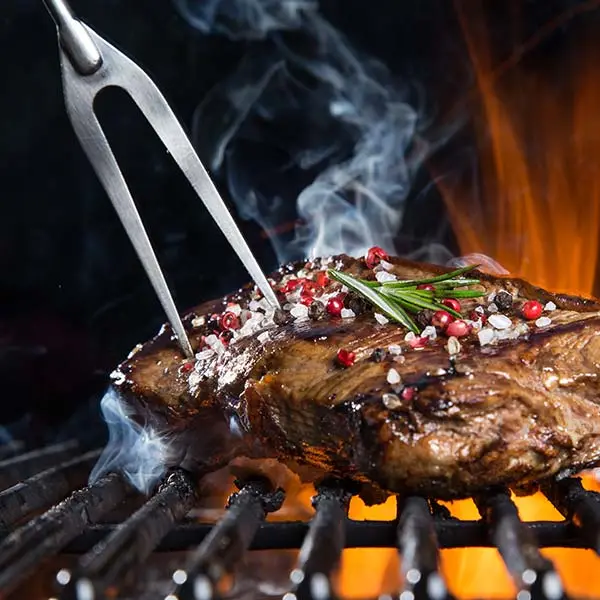 It's about quality
Fischer Meats offers its customers the finest cuts of meat and specializes in premium Black Angus beef, all natural Washington grown chicken and locally grown pork, lamb and veal. The USDA federally inspects Fischer Meats to ensure the safety and quality of their products.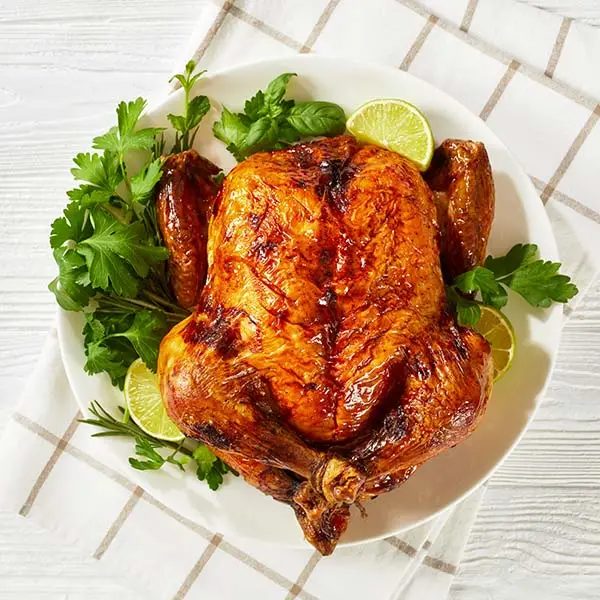 Specialty Cuts
We do specialty cuts so if you come into our store and don't see the particular cut of meat that you want, just ask us and we'll take care of you. As a full service shop, we're here to provide you with highest quality of meat in the cuts that you want.
Chicken
(All natural -Washington grown)
Whole fryers

(cut up no charge)

Breast

(bone in, boneless)

Chicken Thighs

(bone-in, skin-on)

Drumettes
Farm fresh eggs
Specialty Chicken
Freezer to oven ready 375° for 60min
Stuffed breast

(herb & apple)

Cordon bleu

(ham & cheese)

Broccoli & cheese
Sun-Dried Tomato-Asparagus
Southwestern
Parmesan-Marinara
Bacon-Mushroom
Pork
(All natural -Washington grown)
Pork chops (regular and extra thick)
Pork loin roast

(bone-in or boneless)

Pork shoulder

(bone-in or boneless)

Babyback ribs
St. Louis ribs
Tenderloin
Specialty pork
Stuffed chops

(herb & apple)

Stuffed tenderloin

(herb & apple)

Pork crown roast
Smoked
All from our own smokehouse.
(Other smoked items include bacon, tenderloin prime rib, baby back ribs, ham shanks, pork chops, bone hams.)
Jerky's

Regular, Sweet, Pepper, Turkey

Bacon candy
Pepperoni sticks
Pepperoni-Mild, Hot, Jalapeno-Cheddar, Chicken-Mild, Hot
Summer Sausage- Beef-Mild, Beef Jalapeno-Cheese
Smoked Meats- Beef and Cheese sausages, Jalapeno and Cheese sausages, Kielbasa sausages
Beef & cheese sausage

(regular & jalapeno)

Smoked Bone-In Hams ½ and whole
Landjaeger from Bavarian Meats in Seattle

(hot & mild)
Beef
(All Natural USDA Choice Angus Washington Beef)
Steaks
Porterhouse
T-bone
Top sirloin
Rib eyes
Tri-tip
New York strip
Cowboy rib steak
Tenderloin
Flank
Skirt
Roasts
Boneless chuck
Bottom round
Eye of round
Top round
Tenderloin
Prime rib
Marinated tri-tip
Corned beef bottom round
Ground Beef
(Fischer Meats grinds daily using our own trimmings to provide our customers with the freshest ground beef available)
Extra lean (all boneless chuck, 10-12% fat content)
Lean (18-20% fat content)
Chef Cuts
In a hurry? Any of our ready-to-go items makes a nutritious meal for your family without the messy preparation-all you do is cook it. Note-pre-order stuffed bell peppers and kabobs.
Meatloaf
Stuffed bell peppers
Beef & chicken kabobs
Shrimp kabobs
Chicken Breasts-Dijon, Picatta, Parmesan
Marinated Kalbi Flank Steak
Marinated Santa Maria Tri-Tip Roast
Marinated Maui Tri-Tip Roast
Crab cakes
Oven-roasted chicken wings
Hot wings
American Wagyu Beef TALLOW
Lamb
All local.
Leg of lamb
Rack lamb
Loin chops
Shoulder steaks
Ground lamb
Stew
Shanks
Sausages
Fischer Meats makes all their sausages in-house with fresh all natural ingredients and has one of the region's largest selections of smoked and fresh sausages.
Pork Sausages:
Mild/hot Italian
German bratwurst
Potato
English bangers
Cranberry walnut
Mexican chorizo
South-African Boerewors
Andouille
Lamb & pork with pinenuts
Bulk breakfast
Apple Pig's Breakfast Links
Little Pigs Breakfast Links
Chicken Sausages
Hot/mild Italian
Garlic
Sun-dried tomato
Demayo (cheese & peppers)
Apple curry
Tarragon
Cajun
Fischer Meats carries a variety of spices, sauces, condiments and rubs to compliment our meat, poultry and smoked products.
The Reviews are in
Our customers say it best...
"I won't go anywhere else. Excellent staff, even better product. Josh is a great guy that takes good care of each and every one of his customers. He's got a passion for his craft and will help you make the most out of his already spectacular meats."
Mike J.
Issaquah, WA
"We enjoy coming to Fischer's! The knowledge you bring to your business is so helpful when we're uncertain what to choose! We come most often for ground lamb, sausage, and your Greek burgers (I know most probably come for your steak!) and our kids love visiting and grabbing pepperoni sticks it jerky, plus picking out something new to try. Great place to go for fresh meat!"
Jessica S.
Renton, WA
"Love this place. Everyone is so friendly and love every single piece of meat I've ever purchased from here!"
Shane C.
Seattle, WA