About Fischer Meats
110 Years and counting
In 2010, Fischer Meats celebrated 100 years in business in Issaquah, Washington.  As the oldest business in Issaquah, Fischer Meats has seen some changes over the years but the two things that never change are the quality of our meats and our outstanding service.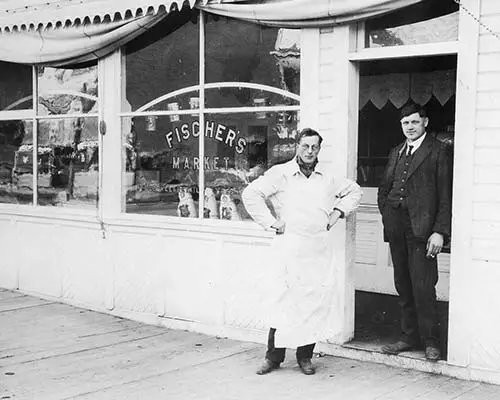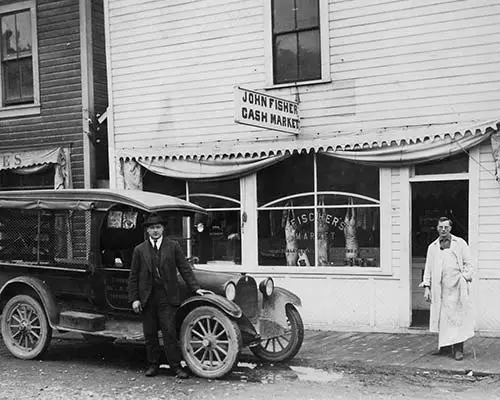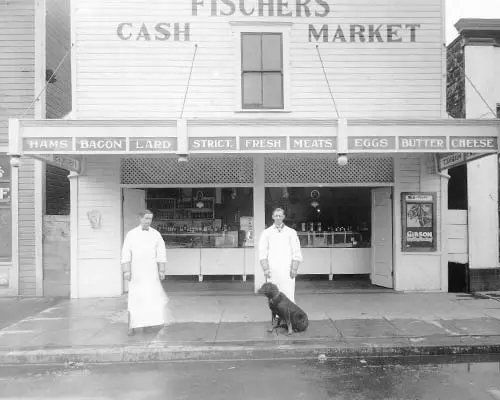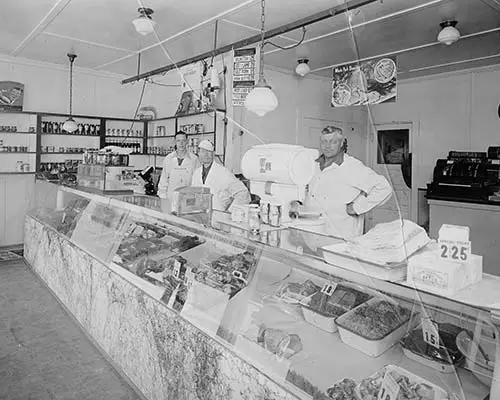 A history of excellence
Fischer Meats history
1910: The beginning
In 1910, John Fischer, a German sausage maker opened the first meat shop in Issaquah, Washington.  John's two boys, Nick and George, grew up working in their dad's meat shop and took over the business when their father retired in the 1950's. 
1981: The Chiechi family
The two sons continued to operate the business until 1981, when Chris & Jacque Chiechi bought the business from them.  Chris started working in his uncle's butcher shop when he was 14 so buying Fischer Meats fulfilled his life-long dream. 
2022: The legacy continues
After nearly 42 years, Chris and Jacque retired in 2022. Their long-time employee and right-hand man, Josh McGehe and his wife Corissa, took over ownership. Josh and Corissa both grew up in the Snoqualmie Valley. They loved it so much they stayed and currently live a quiet life along the river in the mountainous woods.
Married for 25 years, they have 2 boys Jordan and Jaxson, who both worked at Fischer's for their first jobs. Corissa was a teacher for 20 years until she recently retired to work with Josh at the store.
Josh's background
Meet Josh McGehe
Josh has been in the meat industry for 20 years. Starting in the seafood department at Larry's Market, he worked his way up from counter help. During a 2-year apprenticeship program at South Seattle Community College, he broaden his experience by working at Matthew's Thriftway, Central Markets, and as a floating Manager at PCC.
He discovered a meat cutter opening at The Golden Steer, which eventually led him to Fischer Meats where he became the Manager after 6 years. He continued in that role until 2022 when Chris and Jacque chose him to take over their legacy.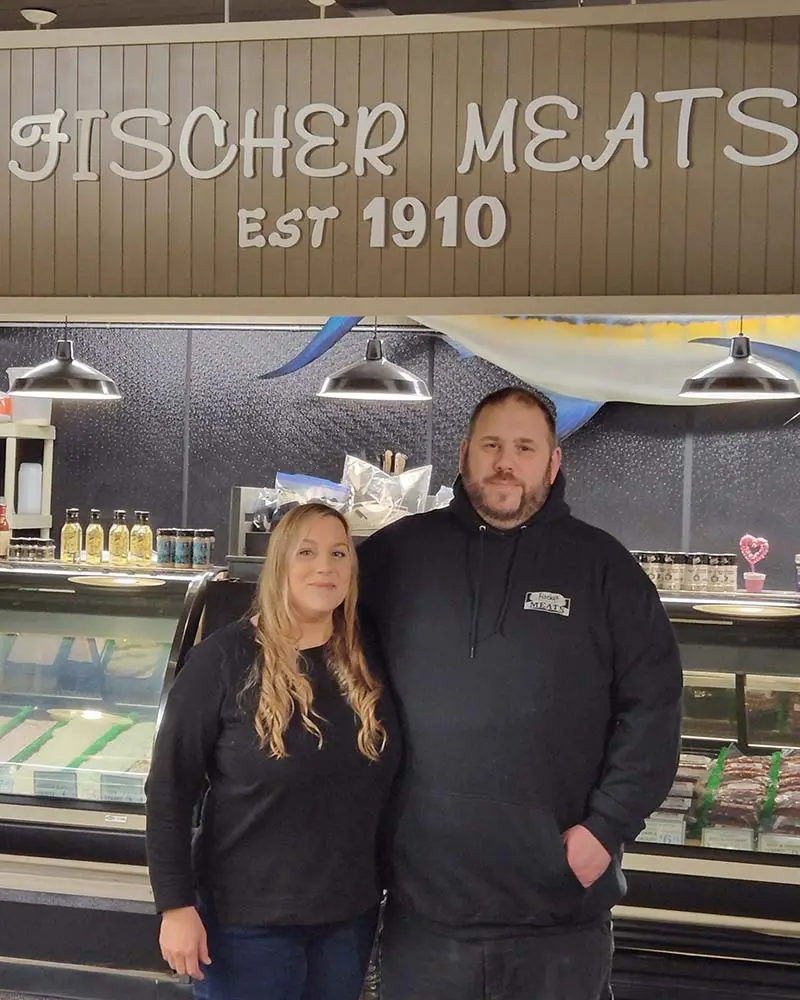 The Reviews are in
Our customers say it best...
"Outstanding meat place. Plenty of fresh meat selection. The best smoked chicken pepperoni I have ever had. Outstanding beef and pork pepperoni also. Super nice people. Highly recommended."
Dan L.
Issaquah, WA
"Best butcher shop around! They are always so nice and so very helpful. I walk in, not really knowing what I need, and they teach me something new every time! Plus, the meat is better than any that I have purchased around here. It's always so fresh and of amazing quality! You have to try the Jalapeño pepperoni!"
Shanya S.
Sammanish, WA
"We got fresh lamb from here which turned out to be really good and very fresh. They know how to make the perfect size curry cut. Will definitely return."
Lomash K.
Seattle, WA